Flagler-Kenan Pavilion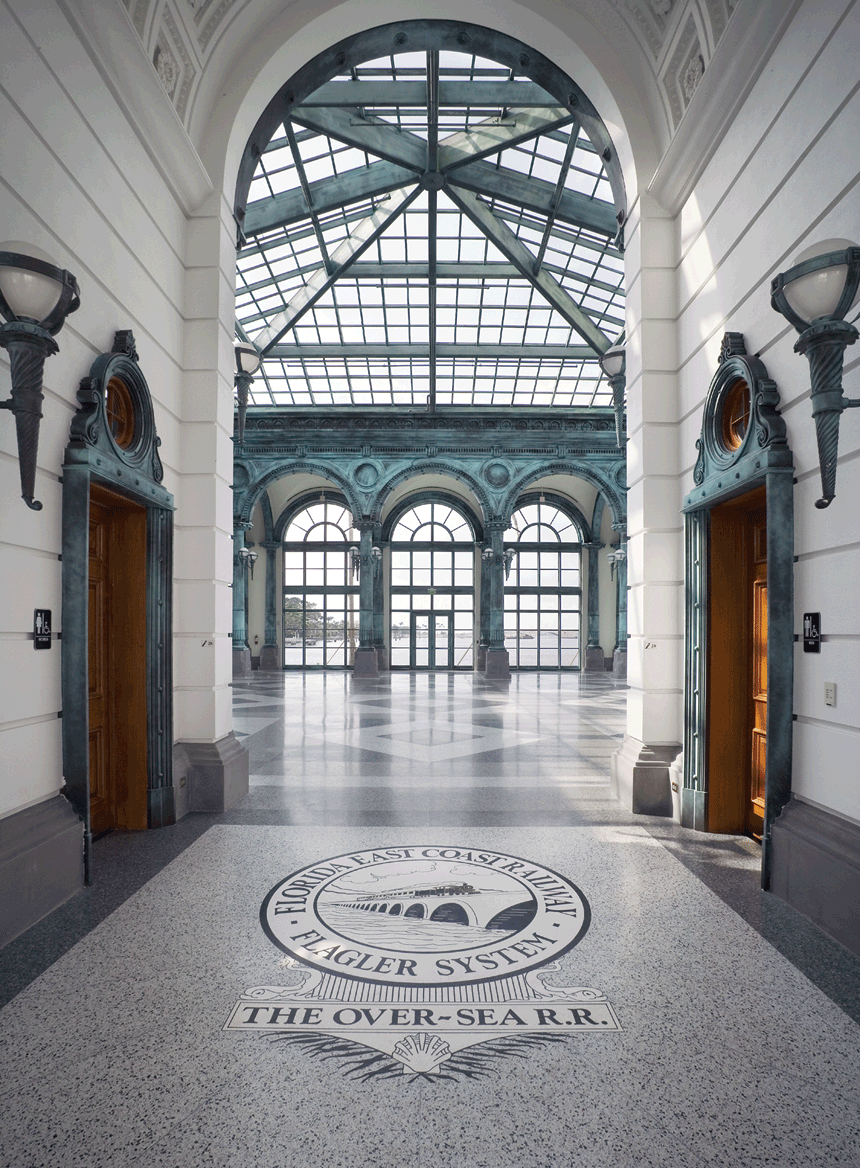 The 8,100 square foot Pavilion, which houses Henry Morrison Flagler's private railcar, Railcar No. 91, is designed in the style of a 19th Century railway palace, and is the first public Beaux Arts-style building built in the United States in six decades.
Designed by the Smith Architecture Group in Palm Beach, and built by Hedrick Brothers Construction, the architectural style of the Pavilion is consistent with that of Whitehall, which was designed by the noted architectural firm of Carrère and Hasting and completed in 1902. In addition to being a showcase for Flagler's railcar, the Flagler Kenan Pavilion also houses the Museum's Café des Beaux-Arts during the Season.
Flagler's private railcar, Railcar No. 91, exhibited in the Pavilion, was built in 1886 by the Jackson and Sharp Company of Wilmington, Delaware. A newspaper article written at the time of its delivery to Flagler heralded the railcar as "A Palace on Wheels" and went on to praise the car's fine appointments such as its oak paneling and desk. The railcar was one of two private railcars Flagler used to survey his railroad empire. Flagler traveled by this railcar in 1912 along the Over-Sea Railroad to Key West to celebrate the completion of the FEC Railway to Key West, a phenomenal engineering feat.
In 1935, the FEC sold Flagler's private railcar to the Georgia Northern Railroad and it was renamed the Moultrie. By 1949 the Railcar had been sold again and was being used as housing for migrant farm workers in Virginia. The Flagler Museum acquired Railcar No. 91 in 1959. The railcar has now been restored to its original appearance using documentation from the National Museum of American History, the Smithsonian, the Delaware State Archives, and the Hagley Museum and Library in Delaware. Visitors to the Flagler Kenan Pavilion are able to tour Railcar No. 91's salon, master bedroom, master bathroom, guest quarters, and kitchen restored to their original splendor.